Welcome to Lyme Bay Medical & Dental Practices
Lyme Regis Medical Centre, Charmouth Medical Practice & Kent House Health Centre
e-Consult
e-consult allows patients to safely contact their GP surgery without having to come into the practice. eConsult collects all the details your GP surgery needs to decide on the right care for you and you will receive a response by the end of the next working day.
e-consult is available from 8am Monday until 6.30pm on Friday. When e-consult is unavailable you will still be able to access the self help information.
For more information, please click here or go to our News tab to look at "frequently asked questions" on e-consult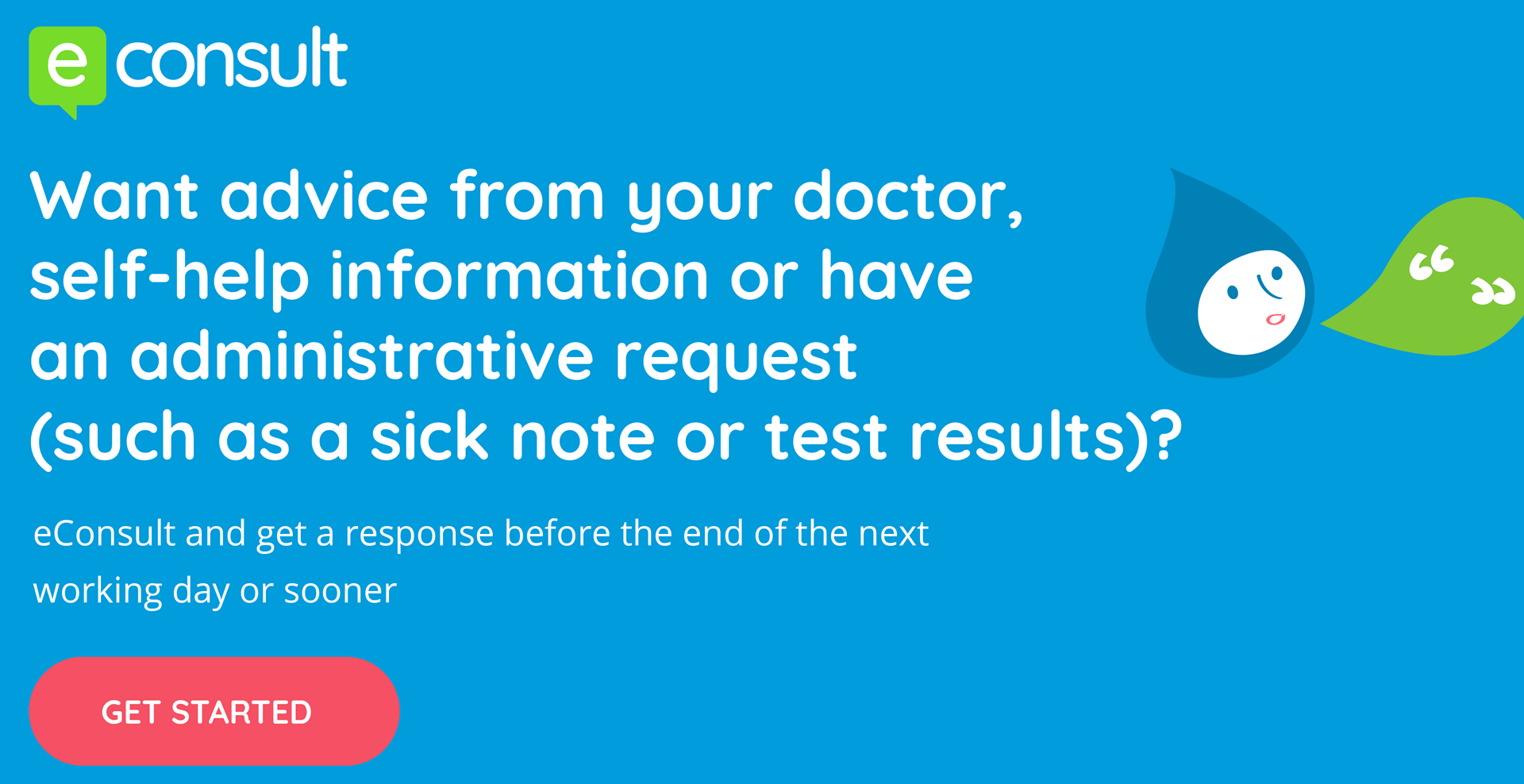 Covid Boosters
COVID booster update Jurassic Coast PCN
Dear Patients,
Over the last few weeks, we have been awaiting details of the next phase of the COVID vaccine programme (CVP); the booster vaccine, following a review of the research.Thank you for your patience whilst we have awaited the development of national protocols, advising us of the logistics of the next stages as a result of this evidence.
Whilst awaiting this information, we have started our extended flu vaccination programme, and our clinical workload has increased by 30%; this is due to a huge increase in the number of infections that are now circulating as a result of increased social mixing, and an increase in the number and complexity of problems that patients are now presenting with.
Taking all of the above into account, and to ensure our clinical care to our patients does not suffer, we have made the decision to focus on a COVID Booster programme that protects our most vulnerable patients. We will therefore be running clinics for our over 80yr old patients in October, and setting up visiting teams to support our Frailty team, to vaccinate those that are in care homes and are housebound, with the aim of completing these vaccines by the end of November.
Patients become eligible for a booster vaccine >6 months and 1 week after the 2nd dose of their COVID vaccine course, and we will be inviting patients soon by phone, text and post; so please do wait to be contacted.
We will also be contacting those patients with a weakened immune system - due to their condition or medication - as it has been recommended that these patients have a 3rd dose of the initial vaccine course. These patients will also receive a booster in addition - the timescale for this is yet to the decided by the national teams.
We feel so frustrated that, after a superb community effort to roll out the first phase of the programme, we simply do not have enough hours in the day, or enough staff, to roll the booster programme out to all of our patients at a site in Bridport, without sacrificing the level of clinical care we are offering to our sick patients. We hope you understand the reasoning behind these decisions.
For those patients under 80yr, and not housebound or in care homes, appointments will be available to book their booster dose through the National Booking System (NBS) by following this link…
https://www.nhs.uk/conditions/coronavirus-covid-19/coronavirus-vaccination/book-coronavirus-vaccination/
…once they have received an invite from the national team, which has started to send these invites, working through different patient groups.
We are pleased to say that the team at Beaminster Pharmacy will soon be one of the sites bookable through the NBS, offering vaccinations to all eligible patients at Beaminster Town Hall. We are working with the pharmacy, offering support from our wonderful team of retired volunteer vaccinators and staff. There will also soon be a pharmacy in Bridport that will be bookable via the NBS.
So please do wait until you are contacted either by either the NBS, or our Jurassic Coast Primary Care Network booking team.
We feel this offering will protect those that are most at risk, whilst maintaining clinical time for all of our patients with their ongoing needs. Thank you for your understanding, and the support you have offered to us at this strange, unprecedented time, during which workload and demand for NHS services has surpassed anything that we have ever been involved in before.
Stay safe.
The Jurassic Coast Primary Care Network.
Are you ready to book your flu jab and over 65?
If you are ready to book your flu vaccination for this year, please contact the surgery on 01297 443399/445777/560872 to make an appointment as soon as possible. If you are registered for online services, appointments can also be booked via https://systmonline.tpp-uk.com/2/Login. We are currently booking appointments for over 50 year olds and patients 18-49 in 'at risk' categories. We are expecting a much higher uptake for the flu vaccines this year so recommend you book as early as possible to avoid disappointment.
We have flu clinics planned at Lyme Regis Medical Centre & Charmouth Practice on the following dates:
30th October - Lyme Regis - Over 65 years
2nd November - Charmouth - Over 65 years
3rd November - Charmouth & Lyme Regis - Over 65 years
4th November - Lyme Regis - Over 65
6th November - Lyme Regis - Under 65
If you are attending the Practices for your vaccination please remember your face mask and to arrive for your appointment on time. Free parking has been arranged at Woodmead Halls for the duration of your appointment.
Blood Tests
A supplier to the NHS has advised us of a global shortage of some equipment used for taking blood tests.
Anyone who needs a test for urgent health problems, will still get one but where your clinician recommends that it's safe to do so, then you may be asked to come back for a test at a later date, or your appointment may be rescheduled.
Given the nature of the shortage, we cannot give an exact date for when the test will be rescheduled, but please be assured that if your condition or symptoms require it, then you will get a test, and we will be re-booking your test when supplies become more easily available.
If your condition or symptoms change or get worse, please contact the NHS as you would normally.
Content
On this page you are able to find further information on the following:
COVID - 19 Vaccination Clinic News
e-Consult
NHS App
Latest News/Information
Opening Times
When We Are Closed
Meet The Team
Friends & Family Test
Join the Patient Participations Group
CQC Report
Link to Facebook
HOW TO ACCESS YOUR COVID-19 VACCINATION STATUS
GP surgery's cannot provide letters showing COVID-19 vaccination status.
You can access your COVID-19 vaccination status through the free NHS App from.

You can access the app through mobile devices such as a smartphone or by tablet. Proof of their COVID-19 vaccination status will be shown within the NHS App.

It is recommend that you register with the app before booking & at least 2 weeks before your departure date and once you have had a full course of vaccinations, which is currently 2 doses of an approved vaccine

If you DO NOT have access to a smartphone and know that the country you are travelling to requires COVID-19 vaccination status, Please call the NHS helpline on 119 and ask for a letter to be posted to your home address. This must be at least 5 days after you have completed the course of the vaccine. They expect the letter to take up to 7 working days to reach them.
To use the NHS App,
Lyme Bay Medical and Dental Practices
Lyme Bay is a friendly practice situated in the coastal towns of Lyme Regis & Charmouth on Dorset's famous and beautiful Jurassic Coast. We offer NHS Medical services across three sites close to the town of Lyme Regis & Charmouth and aim to provide traditional patient centred care to young and old alike.
Our premises at Lyme Regis Medical Centre, Charmouth Medical Practice & Kent House Health Centre offer parking and full disabled access including being sited on main bus routes. Our Practices are part of an integrated community team for the area which provides locally based intermediate care, community nursing, physiotherapy and occupational therapy. We also provide additional physical and mental health services in the form of consultant outpatient clinics and therapy and work closely with our colleagues in West Dorset to deliver as much care as close to home as is safely possible.
We work closely with our patient group and community and aspire to deliver holistic modern care at all times.
Latest News/Information
Please click on the links on the right for further information or latest news
Available:
Covid Vaccination Clinic 2021
Lymebay & Charmouth Medical Practice Merger 2021
Dental Update January 2021
Video Consultation Audit 2021
Telephone Consultation Audit 2021
e-Consult
e-Consult Feedback 2021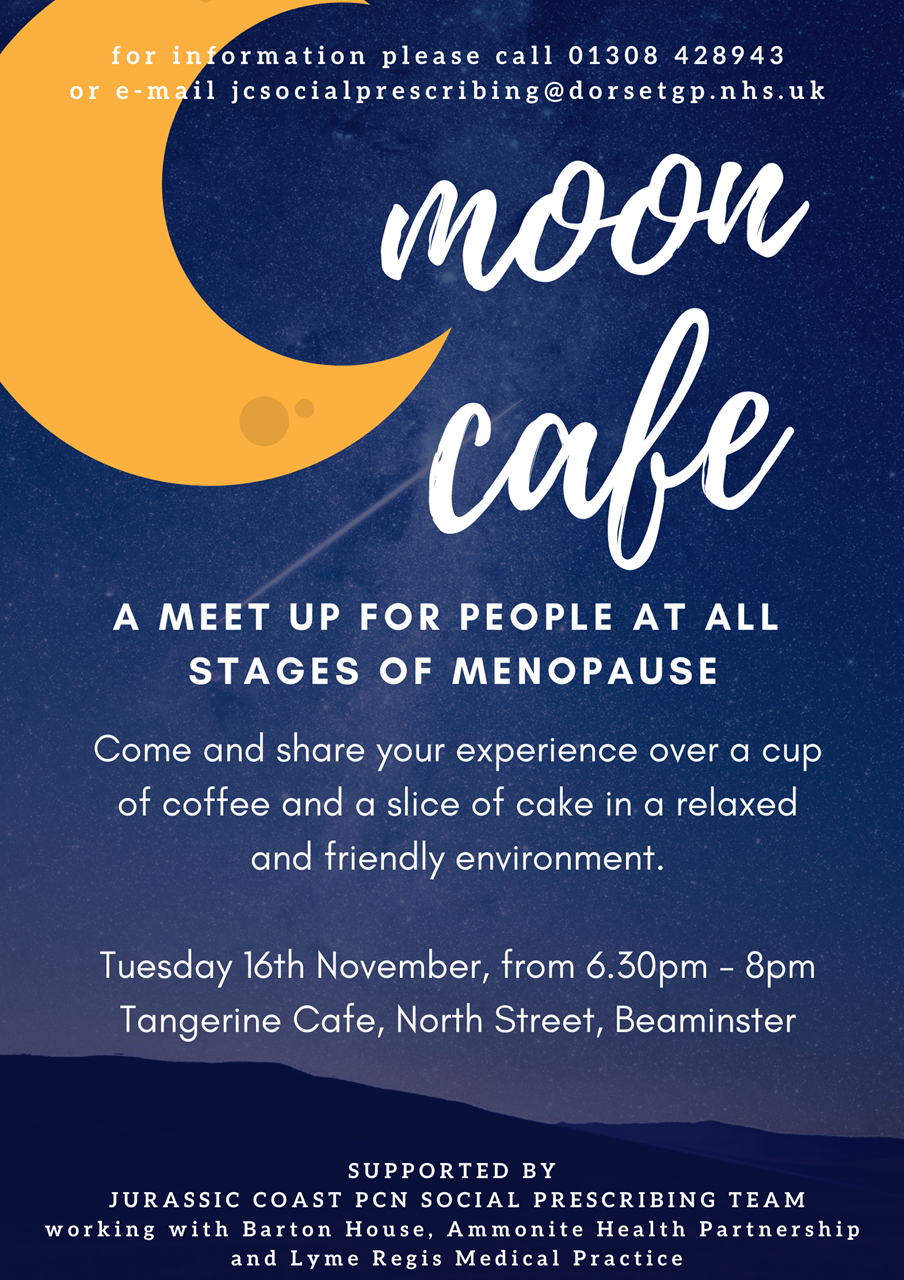 Bereavement Support Group
Friends and Family Test
Please click here to take the test