18th Jun 2019
Patients Travelling Abroad – Prescriptions & Advice
Prescriptions for patients traveling out of the country
By law, the NHS ceases to have responsibility for the medical care of patients when they leave the UK. People traveling within Europe are advised to carry an authorised European Health Insurance Card (EHIC) at all times and this gives entitlement to reduced cost (and sometimes free) medical treatment. Patients should be advised to check specific entitlements prior to travel.
For patients who will be out of the country for less than 3 months, it is reasonable to provide sufficient medicines for an existing condition (i.e. asthma, diabetes).
For patients leaving the country for more than 3 months, they should be advised to register with a local doctor for their continuing medical needs. It is reasonable for GPs to provide sufficient medication to give patients time to do this.
The NHS accepts responsibility for supplying ongoing medication for temporary periods abroad of up to 3 months. If a person is going to be abroad for more than three months then all that the patient is entitled to at NHS expense is a sufficient supply of his/her regular medication in order to get to their destination, where they should then find an alternative supply of that medication. You may be committing fraud in prescribing to patients that are leaving the UK – please note this information carefully. The patients location is not an issue and how the practice deal with this is not laid down contractually so it's your decision as a practice. However, whatever you do decide must be consistent and non-discriminatory for all patients. It may be that your practice decides their policy is that if a patient, following triage, may need to be seen within a certain timeframe but cannot get to you that you can't undertake this type of consultation but this would need to be a policy for all patients requesting this.
Your policy may be that you are prepared to offer advice to patients who are purely on holiday for a short period. However, those patients who have moved to reside abroad or are away for a period of 3 months or more should be removed from your patient list.
Under a GMS contract the practice is obliged to make an assessment and then take appropriate action based on that assessment and therefore the practice could triage calls from wherever a patient is.
Advice for patients whilst abroad
As GPs you do need to be aware of your responsibilities in signing FP10's for patients' travelling abroad, i.e.. the resultant monitoring and treatment of the patient's condition and any adverse effects of doing so.
GPs are not required by their Terms of Service to provide prescriptions for the treatment of a condition that is not present and may arise while the patient is abroad. Persons who have left the UK, or who are intending to leave the UK, for more than 3 months are not normally allowed to continue to be registered with a practice.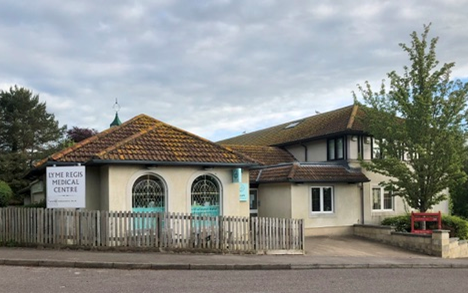 18th Jun 2019
Update from CCG
Update from Dorset Clinical Commissioning Group:
Changes to primary medical care and community health services in Lyme Regis
Towards the end of 2018 we (NHS Dorset Clinical Commissioning Group) held an event to inform people living in and around Lyme Regis about changes to primary medical care and community health services in Lyme Regis Medical Centre (LRMC).
We recognise that a number of people were expecting an update sooner in the year and would like to take the opportunity to thank everyone for their patience.
Primary Medical Services
From 1st June 2019 the Lyme Regis Medical Centre and the Lyme Bay Medical Practice will join together as a single Practice, led by Dr Forbes Watson. The intention is for GP and nurse services currently provided at LRMC to continue, in the same building. The only difference will be that, instead of being employees of Virgin Care, the doctors and nurses will be employed directly by this single local Practice, while the two separate patient lists will become one list registered with this Practice.
NHS Dorset Clinical Commissioning Group, Virgin Care and Dr Watson are working closely to ensure a seamless coming together of services. Staff across LRMC and Lyme Bay Medical Centre will now be working together to shape services going forward following a LRMC staff event on 5th March 2019.
Plans are progressing well and we are confident that this will result in a smooth transition for patient care.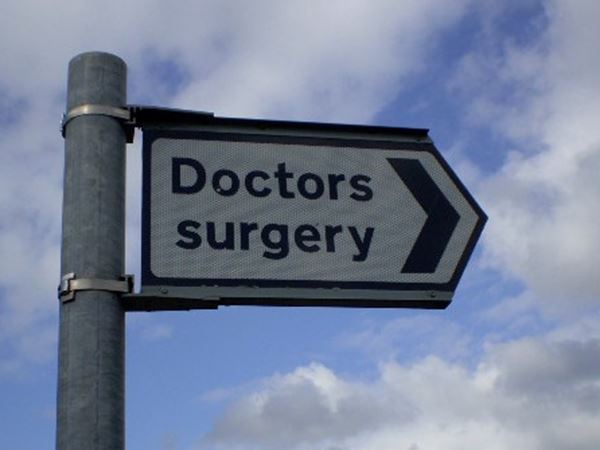 18th Jun 2019
Q & A's – Lyme Bay Medical Practice
We continue to work very hard to shape the new Lyme Bay Medical Practice and are aiming for a smooth transition on June 1st.Staff have been very engaged in the process and worked closely with me and Dorset Healthcare University Foundation Trust, who will be providing community services. You will find below responses to a number of questions we have received through the consultation events, Patient Participation Groups and Lyme Forward. I hope you find these helpful and we would plan to continue to keep you updated as much as possible. If however you do have further questions then please contact the Practice directly.
I believe this to be a very positive change for Lyme Regis and hope that we can build on the strong foundation that already exists to address the healthcare needs of you and your loved ones.
Frequently Asked Questions – Lyme Bay Medical Practice
Q: When will the two practices combine?
A: 1st June 2019
Q: What is the name of the new combined practice?
A: Lyme Bay Medical Practice
Q: Will you still have the same phone number/fax number/email?
A: Yes-all contact details will stay the same but we will have a new website
Q: Will both buildings be used as it is at present and in the long run?
A: Both buildings will continue to be used.
Q: Will there be changes made to the way I book appointments & can I still request a home visit?
A: Appointments can be booked in the usual way by telephone or electronically. Home Visits will be available however we will always ask you to attend the surgery if possible as we can offer more care there.
Q: Will the opening hours stay the same at both sites? Will these be extended and will there still be Saturday morning surgery?
A: The opening hours will be 8am – 6.30pm Monday – Friday. There will be a nurse led minor injury and illness service on a Saturday. There is access to GP delivered services at Bridport Community Hospital from 6-8pm Monday to Friday and 9am-1pm on Saturday.
Q: How will the triage system work?
A: You will be asked if willing to give the receptionist some background to your complaint. This is to give us a better opportunity to assess your need.You are than likely to receive call-back from a Nurse Practitioner who will assess and advise according to need
Q: Will it make it harder for me to book an appointment with a GP/nurse?
A: No, it should be easier as we will have more appointments available.
Q: Will I still be able to make an appointment to see my usual doctor/ nurse and will this be at my usual surgery?
A: Provided your usual doctor/nurse is available you will be able to make an appointment to see them. You will be told where that is when you book
Q: Will patient information be on the same database and accessible to all clinicians at all sites?
A: The practice has a single computer system where all patient information is held and all qualified healthcare professionals have access.
Q: How will the new arrangement benefit GPs, Nurses and Practice staff at the practice?
A: There will be an increase of total number of appointments available and a tried and tested triage system so you see the most appropriate person for your need.
Q: Will any service that is currently offered by my usual surgery be removed or stopped and how will you make sure there is no reduction in the quality of services that is provided?
A: There are no plans to stop any current services. We constantly monitor the quality of our services and are externally inspected. There are also several ways through which patients can give feedback.
Q: Will you be able to provide any new services to patients and what service may improve?
A: We are planning to provide new services, details of which will be shared when available. One example is a new Consultant Led Paediatric Clinic starting in July.
Q: Will there be any changes to how I access the GP out of hour's service/MIU?
A: There will be no change to how the Out of Hours Service is accessed. MIU will offer a minor illness service in addition to minor injuries. We would encourage patients to telephone first so we can triage their need.
Q: Will I still be able to access community services?
A: Yes. These will be provided by Dorset Healthcare University Foundation Trust whowill provided more detailed information
Q: Will I still be able to drop my prescription/sample/letter/other item off to my usual Practice?
A: Yes - this will be available at both sites.
Q: Will the intended affect any treatment or medication I am currently receiving either at my usual surgery or any hospital and will I still have access to RD & E & DCH in the future?
A: No
Q: I currently use the online appointment booking/medication ordering system, will this still work?
A: Yes - we would like to encourage use of this wherever possible and will be looking to expand it.
Q: Will there be one patient participation group (PPG)?
A: Yes - this is presently being progressed
Q: I have further questions I would like to ask and/or comments I would like to make. How do I do this?
A: Please contact reception at either site or use the 'contact us' link on the website.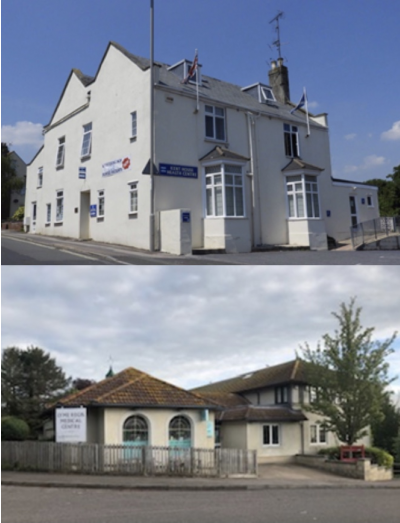 18th Jun 2019
Practice Update - 1 June 2019
On 1st June 2019 Lyme Regis Medical Centre and Lyme Bay Medical Practice joined together as a single Practice, led by Dr Forbes Watson. The intention is for GP and nurse services currently provided at LRMC to continue, in the same building as well as at Kent House.