Lyme Bay Dental Practice
The safety of you and our staff is top priority as we begin to reopen our doors and return to providing you with the same standard of dental care that you have been used to. As such, there are a few things you will need to consider before your appointment. Please read our appointment procedure before contacting the sugery
APPOINTMENT PROCEDURE
Each appointment will be 30 mins long & if we are unable to complete everything needed in this time frame we may have to ask you to re-book another appointment. This is to ensure we minimise patient to patient contact in the surgery and to maintain social distancing.
BEFORE YOUR APPOINTMENT
Please phone and cancel your appointment if you or anyone in your household are showing any signs of coronaviru s –
A high temperature
A new, continuous cough
A loss or change to your sense of smell or taste
You will receive any email from us with some information – please ensure this is completed and returned prior to your appointment
Before you depart for the practice, we ask that where possible, you have already visited the lavatory, are hydrated and have brushed your teeth as this is a facility we can NOT offer at this time.
Please ensure a high standard of hand hygiene
To minimise risk, please ensure you attend your appointment on time and alone, unless you require assistance or are supporting a child or someone vulnerable.
We are encouraging card payments only so where possible, please do not arrive with cash
ENTERING THE BUILDING
When you arrive, the doors will be locked, so please ring the doorbell or call us to let us know you have arrived and either stay in your car or outside of the practice (whilst maintaining good social distancing)
Please ensure you are wearing a cloth face mask or other face covering when entering the building and keep this on until asked to remove
Once you are in the building you will be asked to sanitise your hands.
Our reception staff will be behind protective plastic screens, but this is for the safety of everyone and we have distance markers displayed in front of reception.
BEFORE YOU ENTER THE TREATMENT ROOM
You will need to leave any loose belongings like your coat or bag in the designated box provided. Upon entering the treatment room, our teams will be wearing extra Personal Protective Equipment (PPE) as in order to provide you with the right care and service, they cannot adhere to social distancing recommendations.
Naturally we are also ensuring that each treatment room is carefully cleaned and disinfected after each patient. You will be asked to replace your face cover before leaving the room.
We can offer the following limited service
Tele-dentistry
Prescriptions/analgesics
Referral to urgent dental centre
X-rays
Non-surgical/uncomplicated extractions
Temporary fillings
Fitting and re-cementing of crowns and bridges – providing it doesn't need adjusting
Certain denture procedures – i.e. easing
Hand scaling
Dental Common Concerns
With patients save at home and advice limited to the telephone, we have listed some questions and concerns our patients may have.
NHS England and the Department of Health have recently instructed all dental practices to establish a remote urgent care service during the coronavirus outbreak. Our practice has and will continue to provide telephone triage for our patients with urgent needs during usual working hours and wherever possible treating with advice, analgesics and/or antibiotics.we hope this will ease some patients concerns and help them manage their pain at home if possible.
Non-urgent dental care:
Bleeding gums
Broken/rubbing/loose dentures
Loose/lost fillings, crowns, bridges, veneers
Chipped teeth with no pain
Loose orthodontic wires.
Patient Information for routine appointments
Why routine dental treatments are not available
Dental check-ups and treatments involve close contact between the dentist and patient and so should not take place. Also, dentists and their teams have to avoid using tools like drills and the ones used for scales and polishes. This is to prevent them from catching the virus from an infected patient and passing it on to other patients.
Drills and other high-speed tools create a lot of 'spray' from patients' mouths so dentists need to use protective clothing and equipment.
COVID-19 has a seven-day period before symptoms show, where someone wouldn't know they had it and could pass it on to others. If an unsuspecting patient had a filling, the spray from doing that procedure would likely infect the dentist and the nurse.
What if I have a dental emergency?
Assuming you have not got COVID-19 related symptoms, you should call the practice on 01297 443399 and the dentist on duty will be able to decide what your options are.
If you believe or know you have COVID-19 and have a dental emergency, please use 111online or phone NHS 111.
The Oral Health Foundation also has information for patients at this time.
Opening Times
The Dental Practice is open the following hours:
| | |
| --- | --- |
| Monday | 08:15 – 18:30 |
| Tuesday | 08:15– 17.00 |
| Wednesday | 08:15 – 17:00 |
| Thursday | 08:15 – 17:00 |
| Friday | 08:15 – 17:00 |
| Weekend | Closed |
New Patient Registration
Unfortunately we are unable to accept new patients.
NHS Charges & Exemptions
Dentistry is one of the few NHS services where you have to pay a contribution towards the cost of your care. The information on this page explains what you may have to pay for your NHS dental treatment. These prices are correct as of 1st April 2016.
Emergency dental treatment – £22.70
Band 1 course of treatment – £22.70
This covers an examination, diagnosis (including X-rays), advice on how to prevent future problems, a scale and polish if clinically needed, and preventative care such as the application of fluoride varnish or fissure sealant if appropriate.
Band 2 course of treatment – £62.10
This covers everything listed in Band 1 above, plus any further treatment such as fillings, root canal work or removal of teeth but not more complex items covered by Band 3.
Band 3 course of treatment – £269.30
This covers everything listed in Bands 1 and 2 above, plus crowns, dentures, bridges and other laboratory work.
Please Note:
That being repeatedly late for your treatment sessions or failure to attend appointments may result in the early termination of the course of treatment.
Not available on the NHS
The NHS will not provide cosmetic treatments such as teeth whitening, which you may want to make your teeth more attractive, but which are not clinically necessary. Even where treatment is clinically necessary the dentist will offer you a treatment option that is clinically appropriate. If you choose to have alternative treatment options then you will have to pay privately for these.
Any treatment that your dentist believes is clinically necessary to achieve and maintain good oral health should be available on the NHS.
You will not be charged for individual items within a course of treatment. Depending on what you need to have done, you should only ever be asked to pay one charge for each complete course of treatment, even if you need to visit your dentist more than once to finish it. A course of treatment is finished when your dentist considers good oral health has been achieved.
Exempt from NHS dental charging
You do not have to pay for NHS dental treatment if, when the treatment starts, if you are:
Aged under 18
Under 19 and receiving full-time education
Pregnant or have had a baby in the previous 12 months
Staying in an NHS hospital and your treatment is carried out by the hospital dentist
An NHS hospital dental service outpatient (however, you may have to pay for your dentures or bridges). Income Support
Income-related Employment and Support Allowance
Income-based Jobseeker's Allowance
Pension Credit guarantee credit
A valid NHS tax credit exemption certificate or you are entitled to an NHS tax credit exemption certificate
A valid HC2 certificate
Partial Help
If your name is on a valid HC3 certificate, you may not have to pay for all your treatment. Checks are made on free and reduced cost treatment claims
You will not be exempt from paying because you receive: Incapacity Benefit, contribution-based Employment and Support Allowance, contribution-based Jobseeker's Allowance, Disability Living Allowance, Council Tax Benefit, Housing Benefit or Pension Credit savings credit, when paid on their own.
Medical conditions do not exempt patients from payment for dental treatment.
You will be asked to show your dentist written proof that you do not have to pay for all or part of your NHS treatment. You will also be asked to sign a form to confirm that you do not have to pay. If you say you have the right to free treatment when you do not, you may incur a penalty charge.
Dental Staff
Dr Paul Bester B Ch D (STELL)
Dentist
GDC Number 71281
Special Interests: Paul has two children and most of his family live in the Canadian Prairies. His interests outside of dentistry include playing bass guitar in a local blues band, cycling, running, high altitude mountaineering and anything challenging.
You can also contact Paul directly via his email address
paulbester@live.co.uk
Additional Notes
Paul qualified as a dentist in 1989 at the University of Stellenbosch, just outside Cape Town. He moved to the UK in 1996, working initially in Bedfordshire and then relocated to beautiful Dorset in 2003 where he set up the Kent House Dental Practice which merged with the medical practice in 2013 to form Lyme Bay Medical & Dental Practice.
Surgery Hours
Monday
08:30 – 12:30, 01:30 – 05:00
Tuesday
08:30 – 12:30, 01:30 – 06:30
Wednesday
08:30 – 12:30, 01:30 – 05:00
Thursday
08:30 – 12:30, 01:30 – 05:00
Friday
08:30 – 12:30, 01:30 – 05:00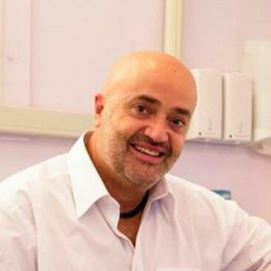 Dr Victor Spencer BDS (Lond), AKC
Dentist
GDC Number 56879
Special Interests: Victor is a keen road and off road cyclist. He also enjoys spending his spare time hiking and reading.
Additional Notes
Victor graduated from Kings College Hospital Dental School in 1982. He has worked in general practice within the NHS in South Croydon, Bridport and Charmouth in 2006.He joined Lyme Bay in 2013 which has helped ensure the continuing care of many of his patients and also future delivery of NHS dentistry to the area.
Surgery Hours
Monday
08:30 – 12:30, 01:30 – 06:30
Tuesday
08:30 – 12:30, 01:30 – 05:00
Wednesday
08:30 – 12:30, 01:30 – 05:00
Thursday
08:30 – 12:30, 01:30 – 05:00
Friday
08:30 – 12:30, 01:30 – 05:00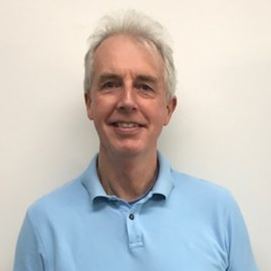 Miss Yasmin Chowdhury
Dip in Dental Nurse
GDC Number – 276800
Miss Linda McCarthy
Dip in Dental Nurse
GDC Number 279497
Louise Herring
Dip in Dental Nurse
GDC Number – 115166
Beth O Connor
Dental Nurse
Jamine Hawkins
Trainee Dental Nurse
Angie Ellis
Dental Receptionist
Policies
Confidentiality
The practice complies with Data Protection legislation and we make every effort to preserve patient confidentiality. We ask you for personal information to ensure that you receive appropriate care and treatment. For the practice to function effectively it is sometimes necessary for medical information about you to be shared between members of the practice team. It will be shared with others only to provide further medical treatment for you, e.g. from hospital services, or to enable you to access other services, e.g. from the social work department.
Complaints
We aim to give a friendly and professional service to everyone who attends our practice. However, if, for any reason, our service should fall below our patients' satisfaction, we take all complaints very seriously. If you would like to make a complaint regarding the surgery or the services we offer, please contact the Practice Manager, either by telephone or in writing, who will make every effort to respond to your concerns as soon as possible. All complaints will be treated as confidential.
Patient charter
We aim to treat our patients courteously at all times and expect our patients to treat our staff in a similarly respectful way. It is your responsibility to keep your appointments, inform us of your past illnesses, medication, hospital admissions and any other relevant details. Our patient charter is available in full at reception.
For further information on any of our policies, please contact the practice manager.
Disability and discrimination
We will provide care, now and in the future, to all our patients without discrimination and irrespective of patient's age, sex, race, beliefs or special needs. We expect that patients will show no discrimination towards other surgery users, members of the practice team or our colleagues in the NHS.
Violence Policy
The NHS operate a zero tolerance policy with regard to violence and abuse and the practice has the right to remove violent patients from the list with immediate effect in order to safeguard practice staff, patients and other persons. Violence in this context includes actual or threatened physical violence or verbal abuse which leads to fear for a person's safety. In this situation we will notify the patient in writing of their removal from the list and record in the patient's medical records the fact of the removal and the circumstances leading to it.
Registered Patients
Ww eould prefer all our patients to have 6/12 months check up unless otherwise agreed with your dentist. A patient will automaticly be removed from our list if they havent been to the surgery for over 3 years for a check up
Failing to Attend NHS Appointments Policy
As a dental surgery, we aim to be here when patients need us, to offer the best possible service we can and offer excellent availability for patient appointments in order to fit with the many and varied schedules of our patients. Every year we lose valuable surgery time with patients failing to attend or cancelling at short notice. This also makes it difficult for us to accommodate our patients in need of urgent treatment
We fully understands that everybody has busy lives and that sometimes circumstances beyond your control may mean that you have to cancel your appointment, are unable to get to your appointment on time or even contact us to advise that the appointment will not be attended. Likewise, there may be times when we have to cancel your appointment or are running behind time when you arrive for your appointment.
Under the NHS regulations we are unable to charge NHS patients who fail to attend their appointments or who cancel at short notice. A patient who fails to attend their appointment will be sent a letter/email/text (including this policy) on their 1st and 2nd missed appointment warning them that they could lose their NHS entitlement with us. In the event that a further appointment is missed, we will withdraw the offer of NHS treatment at this practice and we will remove you from our patient list.
Discretion may be used if there is a good reason for the appointment being missed.
This policy does not affect your ability to seek NHS care at another practice.
Text Reminder and Email Reminder automated system
Text and email reminders are available for all appointments.
All text messages and emails sent by our system are logged when successfully sent. It is your responsibility to check your text and email messages and to ensure that we are informed of any changes to your mobile phone number or email address.
Please note: text messages and email are sent out of courtesy, not necessity. It is your responsibility to turn up on time for an appointment. Failure of the text messaging system for any reason is not sufficient reason for failing to attend or turning up too late for treatment
Complaints & Feedback
Complaints Procedure
If you have a complaint or concern about the service you have received from the dentist or any of the staff working in this practice we hope that you will discuss them with the dentist, nurse or reception team at the time they arise and with the person concerned, or failing that please contact the Practice Manager, Mrs Sarah Hill. She will be happy to discuss the complaints procedure with you and try to deal with any concerns promptly. It will be a great help if you can let us have details of your complaint as soon as possible and are as specific as possible about your complaint but if this is not possible please let us have the details within 12 months of an incident happening.
What we shall do
We shall acknowledge your complaint within 3 working days either orally or in writing, and offer to discuss the matter with you. If you do not wish to accept the offer of a discussion, we will decide how to handle the complaint, based on the available information. A letter will be sent to you setting out how the complaint will be investigated and the expected timescales. We will aim to have looked into your complaint within 14 working days of the date when you raised it with us. We shall then be in a position to offer you an explanation, or a meeting with the people involved. When we look into your complaint, we shall aim to:
find out what happened and what went wrong
make it possible for you to discuss the problem with those concerned, if you would like this
make sure you receive an apology, where this is appropriate
identify what we can do to make sure the problem does not happen again
advise you of your right to take your complaint to an alternative body (see below)
We will provide a written response as soon as reasonably practicable after completing the investigation.
Please pick up one of our leaflets in reception
We hope that, if you have a problem, you will use our practice complaints procedure. We believe this will give us the best chance of putting right whatever has gone wrong and an opportunity to improve our practice. If you remain dissatisfied with the response to the complaint you have the right to complain to an alternative body. (see below.)
If you wish, you can choose to complain to any of the following organisations rather than to the practice:
Parliamentary and Health Service Ombudsman
By post: The Parliamentary and Health Service Ombudsman, Millbank Tower, Millbank, London SW1P 4QP
By email: phso.enquiries@ombudsman.org.uk
Website: www.ombudsman.org.uk
By telephone: 0345 015 4033
NHS Commissioning Board- NHS England
By post: NHS England, PO Box 16738, Redditch, B97 9PT
By email: england.contactus@nhs.net with 'For the attention of the complaints manager' in the subject line.
By telephone: 0300 311 22 33 (Monday to Friday 8am to 6pm, excluding English Bank holidays
Healthwatch
In person: at any Citizens Advice Bureau in Dorset, Poole or Bournemouth.
By telephone: 0300 111 0102
By post: Healthwatch Dorset, Freepost BH1902, 896 Christchurch Road, Bournemouth, BH7 6BR
By email via the webite: www.healthwatchdorset.co.uk
The Independent NHS Complaints Advocacy Service
By telephone: 0300 343 7000
Via their website: www.dorsetadvocacy.co.uk
A free confidential service that advises and supports people who are complaining about the NHS. The service is independent of the NHS and is currently provided in Dorset, Poole and Bournemouth by Dorset Advocacy.
Independent Mental Capacity Advocate (IMCA) Resource
By telephone: 0845 3891762
IMCAs are a legal safeguard for people who lack the capacity to make specific important decisions: including making decisions about where they live and about serious medical treatment options. IMCAs are mainly instructed to represent people where there is no one independent of services, such as a family member or friend, who is able to represent the person.
The Care Quality Commission
By phone: 03000 616161
Via their website: www.cqc.org.uk
You can contact the CQC if you are unhappy with a service even when you don't want to make a complaint.